Pin It
this was a small bedroom project, but i think it made a big difference.
my mom and dad gave us this dresser. it has been through many coats of paint and moved to many different rooms. when we got it, it was painted off-white and the drawers had a crackle finish on them. i always thought the knobs were navy--turns out they were black. never knew i was color blind....
anyway. :) i will apologize for the quality of this picture. i tried to snap a few "before" shots of our room before we ripped the carpet up and this is the only picture i got of the dresser. i had to zoom and crop it, so it's a bit fuzzy. but you get the idea.
before:
i had no idea what i wanted to do with it, really, but i did like the off white--just not the crackle. i decided to use some black gloss paint that i already had and then rough the drawers up some. i just painted the inset of each drawer where the crackle was. i like the distressed look on some things, so i didn't worry too much about it not being a smooth finish. i sanded them first to knock some of the texture off and then painted one coat on each drawer. since the knobs were (ahem) black, i just sanded them some, too. :)
after:
up close of the distressing on the drawers:
see the detail in the trim? i love it! adds a nice bold touch to our room. speaking of, check back next week for the full reveal.... :)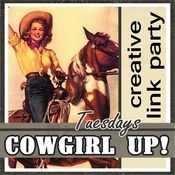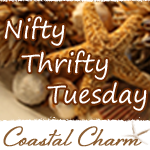 sunday
monday
tuesday
wednesday
thursday
friday
saturday